Marsha Rhees, M.S. - Computer Science Academic Advisor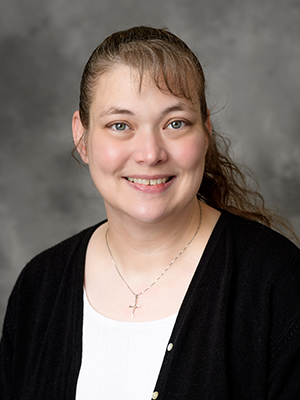 College of Science
155 S. Grant Street
YONG 6th Floor
West Lafayette, IN 47907
765-494-1771
Send Marsha email
Marsha's myStrengths:  Deliberative | Relator | Restorative | Empathy | Intellection
Welcome to Purdue!
I am originally from rural West Central Illinois and attended a small high school with a student body of just over 200!  My undergraduate degree is in Cell & Structural Biology from the University of Illinois- Urbana-Champaign. I attended Purdue for my graduate work, completing a Masters degree in Molecular Biology. I have always loved Biology, but like so many of my advisees, I just didn't know what career I would pursue. I have been a visiting instructor at Purdue for BIOL 203/204, did research in multiple areas of Biology, and pursued an Indiana Teacher's License in Biology and General Science. I have been in advising for many years and have worked with Biology, Chemistry, and Undeclared majors. I currently advise Computer Science majors.
I met my husband while attending Purdue. We live in West Lafayette with our two dogs. I love the outdoors whether it is hiking, photography, or exploring the out of the way places through traveling off-road. I also enjoy reading - what else - science fiction and fantasy.
Advice for a Boilermaker
Purdue is a world-renowned research university with all the activities a Big Ten University has to offer. Take your classes seriously and enjoy all that Purdue has to offer. However, Purdue can be overwhelming and it's easy to be lost in the crowd. My advice is to utilize all that Purdue has to offer in your education and never stop seeking answers. Your advisor is your main contact at Purdue and my goal is to assist you to make your college experience successful and rewarding.
"Never forget your dreams"- Korczak