Jay Tomlin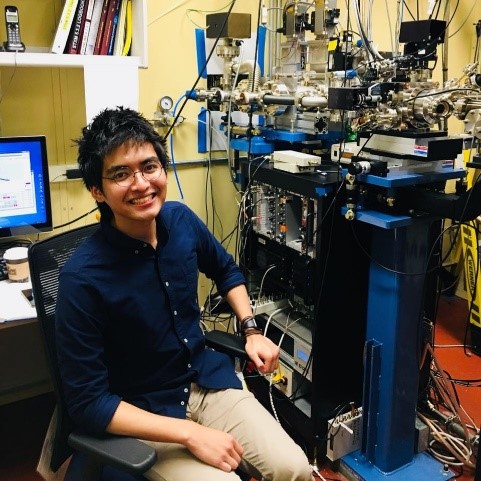 Jay was born and raised in Quezon City, Philippines and immigrated to the United States in 2010 where he began his path in the field of Chemistry with the help of his peers and mentors. He received his B.S. in Chemistry and minor in Physics from Rowan University in Glassboro, New Jersey in May of 2017. He continues his academic career at Purdue University as a PhD student in Analytical Chemistry and joined two different atmospheric chemistry groups at Purdue. He is co-advised by Paul Shepson and Alexander Laskin. Currently, he is working on two different projects:
Quantifying exchange of CO2 in agricultural fields around Indianapolis, to help us understand the background conditions within which anthropogenic CO2 is emitted. He conducted experiments aboard Purdue University's instrumented research aircraft and performed multiple flights to carry out eddy covariance measurements of CO2 fluxes above industrial cropland and forests across the full growing season in the west of Indianapolis.
Investigating the mixing state compositions of mineral dust and organic aerosols using complementary chemical imaging and molecular characterization techniques such SEM/TEM and STXM to better understand the composition, morphology, and chemistry of such complex systems.
Email: Tomlinj@purdue.edu