Recent Lab News
2021
August 20, 2021: The Mesecar Lab is taking graduate students. Enjoy pictures of our recruiting efforts! Are you ready to join the Mesecar Lab?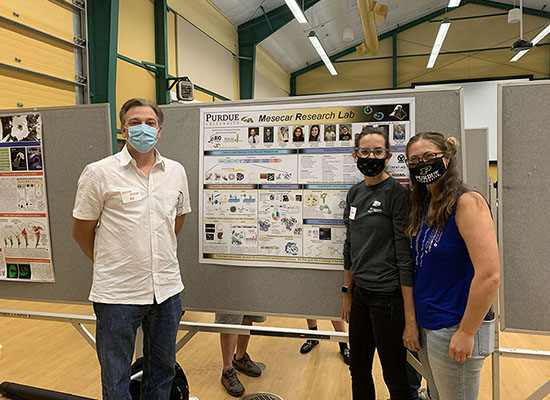 July 28, 2021: When the boss man purchases wish-list items…. So excited to get this unpacked!
July 26, 2021: And we are ready to ship again! What do we have looped this time?! Fingers crossed for a great day of data collection tomorrow.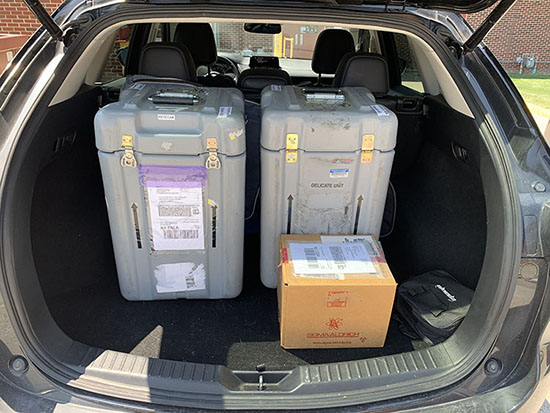 June 26, 2021: Sometimes new meeting new Mesecar Lab puppies makes data collection even better! Welcome to the clan, Frankie!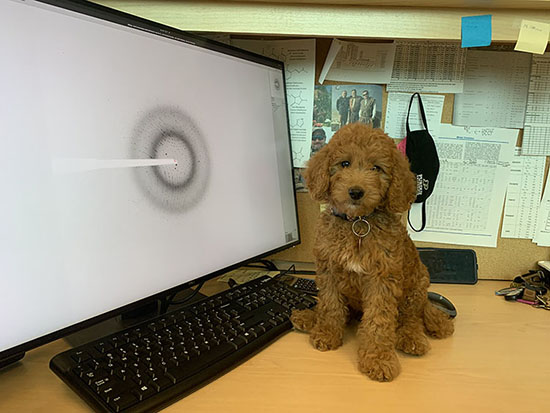 June 17, 2021: Celebrated Monica Mesecar before she heads off to her post-bac program at the University of Michigan. Nowhere better to celebrate than Harry's Chocolate Shop.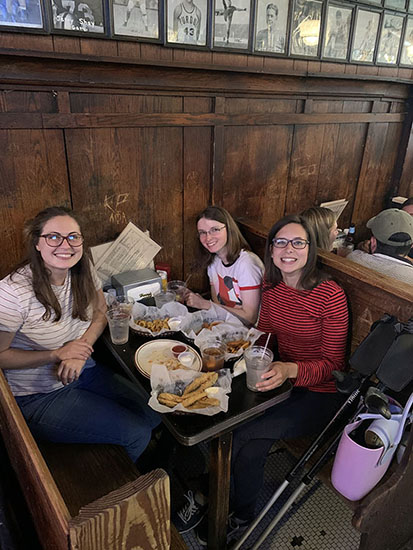 June 4, 2021: Congratulations to Andy for receiving the Provost's Award for Outstanding Graduate Mentor. Only one faculty awarded each year and nominated by present and past students.
2020
December 1, 2020: The traditional Mesecar Lab decorations are overflowing the second floor of Hockmeyer! We are thankful for our janitors who have embraced the Christmas spirit in helping plug in our blow-ups each morning before we get to work!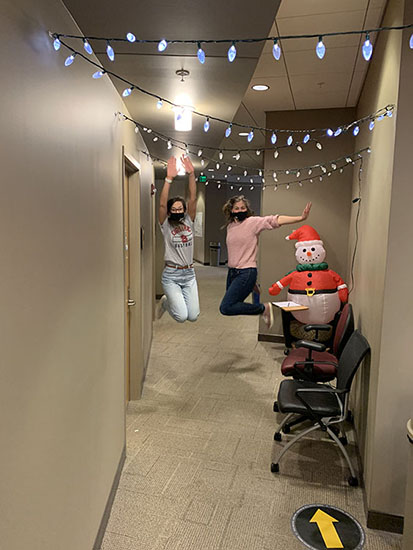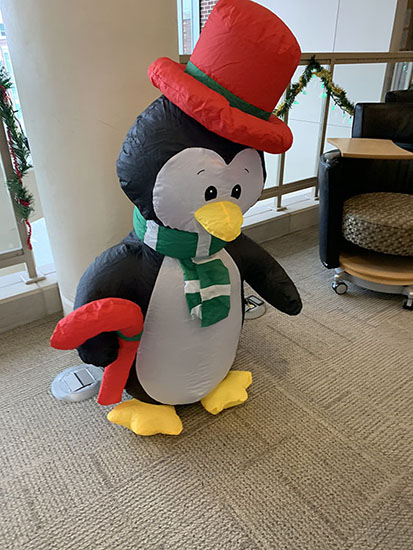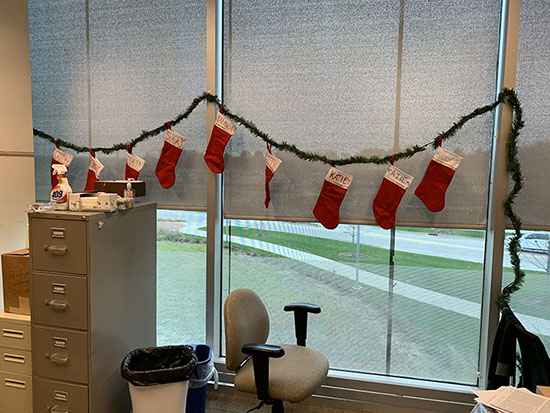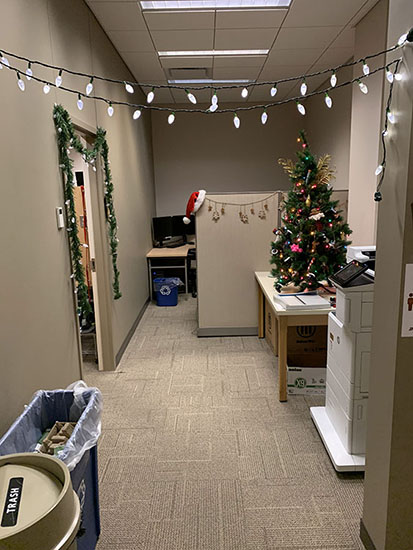 Oct. 16, 2021: Celebrating the season by bringing out our inner artistic skills with carving pumpkins. Some of us weren't as brave with scooping out pumpkin guts…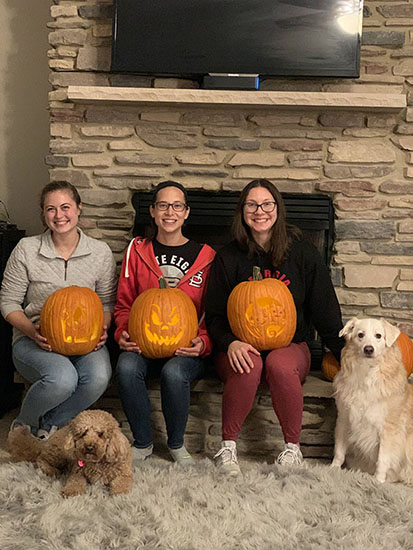 Sept. 25, 2021: Thank you Dr. Ghosh for the Ghosh Lab T-shirts. Excited to represent the "G-Force" at Purdue!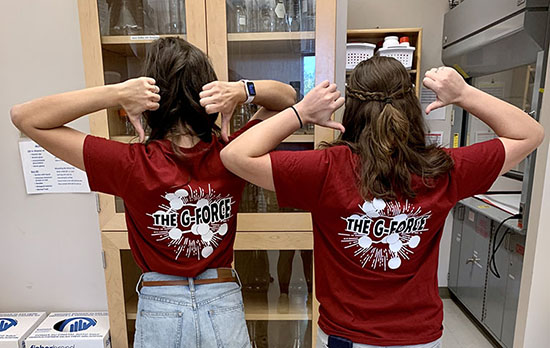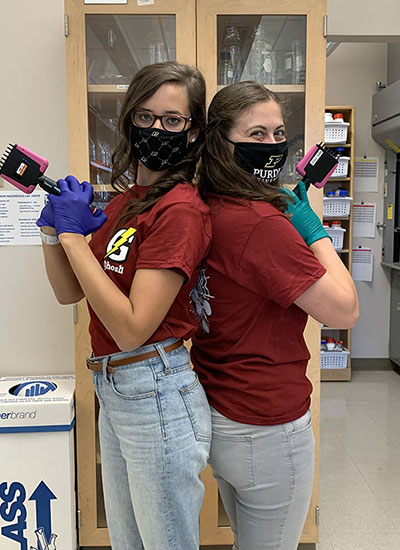 April 2, 2020: We were prepared and ready to research SARS-CoV-2 proteases while the rest of the university shut down!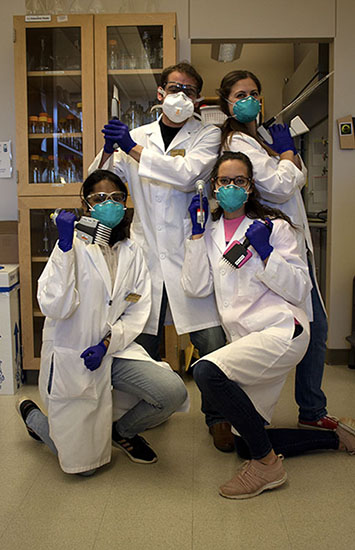 March 25, 2020: Official mask mandate is enforced at Purdue University and in the Mesecar Lab. The students are so excited!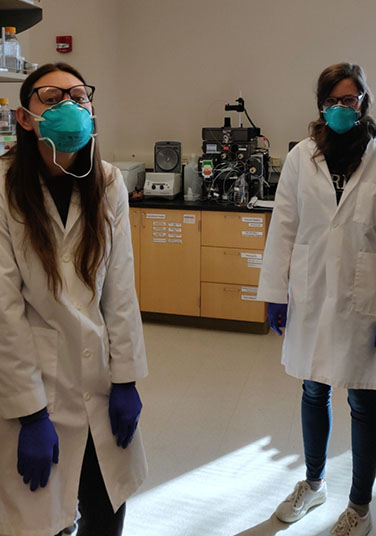 March 4, 2020: Our student, Emma, is one of the safest people in lab when measuring SDS!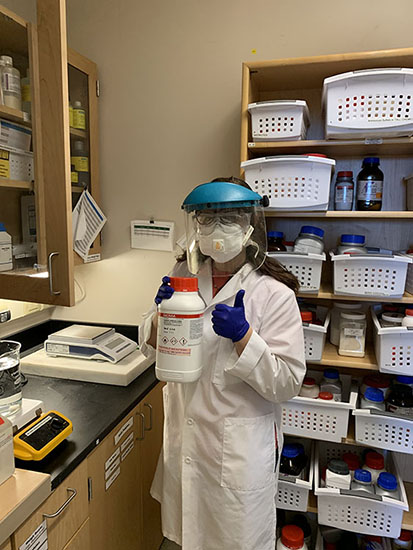 February 26, 2020: Andy presenting the lab's work in the Drug Discovery building—filmed for online viewers!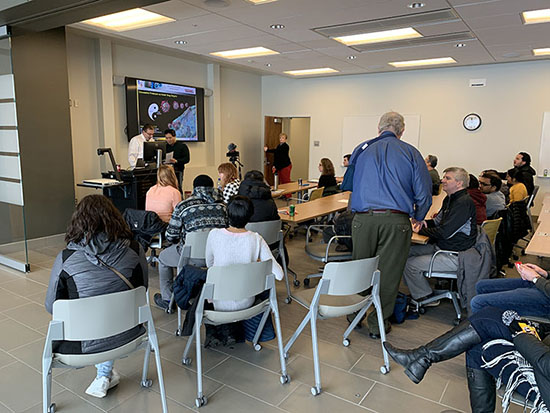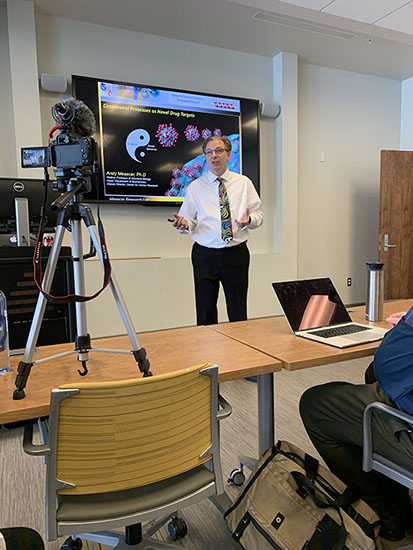 January 30, 2020: Andy is famous!! When you're researching a field that ends up resulting in a worldwide pandemic, people want to listen to what you have to say!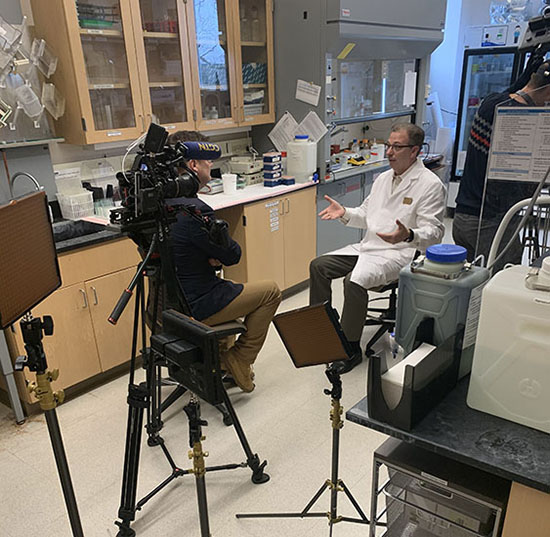 January 28, 2020: Mackenzie's trip to the Advanced Photon Source with her crystals buckled-in! Great day of data collection with some amazing scientist at the SBC beamline.