Purdue Data Science Faculty
Kiseop Lee
Associate Professor of Statistics
Dr. Kiseop Lee's research includes stochastic models, liquidity risk, information asymmetry, and machine learning application in high-frequency data problems. He is an associate editor of six professional journals for mathematics, statistics and financial engineering. He has numerous papers published in academic journals such as the Journal of Banking and Finance, Journal of Futures Markets, Quantitative Finance and Cutting Edge in Risk, which is a top practitioner's journal. He has worked as a consultant at Invest.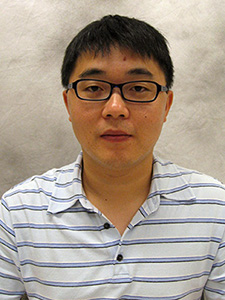 Xiao Wang
Professor of Statistics
Dr. Xiao Wang's research interests focus on machine learning, deep learning, nonparametric statistics, and functional data analysis. Dr. Wang has published nearly 50 peer-reviewed papers in publications including the Annals of Statistics, Journal of the American Statistical Association (JASA), Biometrika, and Society for Industrial and Applied Mathematics (SIAM) publications, and at top conferences such as the International Conference on Learning Representations (ICLR), Association for the Advancement of Artificial Intelligence (AAAI), International Joint Conferences on Artificial Intelligence (IJCAI), and Artificial Intelligence and Statistics (AISTATS). Currently, He is serving as associate editor of JASA, Technometrics, and Lifetime Data Analysis.